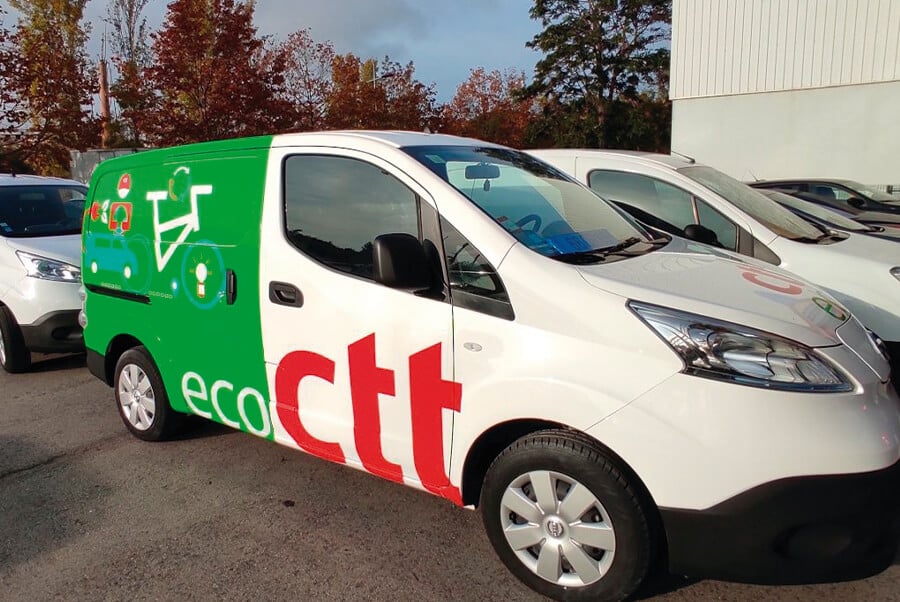 category: best practices
GRACIOSA IS THE FIRST ISLAND IN THE AZORES WITH CTT DELIVERIES WITHOUT EMISSION OF POLLUTANT
CTT - Correios de Portugal inaugurated, on June 21st, a new 100% electric Delivery Center, this time in Graciosa Island. In the 'White Island', as it is known, the distribution of mail and parcels by CTT is now performed without the emission of pollutants, demonstrating the Company's commitment to adopting a respectful coexistence with Nature, while continuing to provide the best service to its customers.
CTT shares something essential with the populations, which is proximity, and the adoption of an increasingly sustainable positioning in its various aspects is a priority for the Company. With almost 1,800 homes, CTT travels more than 70,000 kilometers in Graciosa every year, with a fleet adapted to the needs of the island, so this investment in electric mobility is further proof of the Company's commitment to the transition to more sustainable forms of transport, an ambition that we intend to expand to other centers on the mainland and islands.
In the Azores, CTT is present where no one else is and this added value allows bringing people and companies closer to these regions, reducing the isolation imposed by Nature. The proof of this is the most recent partnership established between CTT and INSCO - Insular de Hipermercados, to deliver to the most remote destinations in the Azores the shipments of the purchases made in the new Online Shopping Center N9V.pt. Through this contract, CTT ensures that the shipments resulting from these online sales reach the islands of São Jorge, Graciosa, Flores and Corvo.
Besides all the environmental advantages, the bet on electric vehicles for professional use makes driving more comfortable for letter carriers and dispatchers who travel several kilometers daily at CTT's service.
Fleet electrification plays a key role in the challenge of a Company's energy transition. CTT recently awarded a lot of 73 fully electric vehicles to reinforce several of its Delivery Centers, placed an order for 82 100% electric motorcycles and signed.
Source: EchoBoomer